[cortana_heading title="WHO WE ARE" font_size_title="14″]
Armorsil is a multinational manufacturer of specialty construction chemicals with presence in United States, United Kingdom, Italy, Turkey and several countries in Europe and African continent.
Armorsil Inc is a manufacturer and exporter of optimum quality construction chemicals such as;
Floor Hardeners and Floor Repair Systems.
Anti-corrosive Coatings
Industrial Flooring and Coatings
Waterproofing and Protective Coatings
Repairs and Maintenance
Mould Release Agents and Curing Compounds
And more construction chemicals
At Armorsil Inc, we sell solutions and not products. The idea is that we try to understand client needs, problems and undertake research to design products that match or resolve these problems. We have partnered with some of the largest construction companies in researching new products, adjusting properties of existing products to solve and address client challenges.
We have unique and extensive range of products which are formulated with expert knowledge and wealth of experience.
[cortana_heading title="WHY USE ARMORSIL CONSTRUCTION CHEMICALS?" font_size_title="14″]
We provide construction chemicals and structural waterproofing solutions for concrete infrastructure including basements, tunnels, exposed car park roof decks, water treatment plants, swimming pools etc. Structural waterproofing of concrete infrastructure includes below grade and above grade waterproofing which covers the tunnels, exposed car park roof decks, basements, water treatment plants etc.
Our concrete waterproofing technical information provides support from the first drawing to the last pour of concrete. No other waterproofing company matches our level of integrated support.
Armorsil manufacturing provides you with the best advice for your next project. Get a head start on any project with our helpful how-tos, downloads, handy tips and much more.
You can find the help and advice you need for a wide range of projects, ranging from floor leveling and rendering, tiling and grouting, waterproofing and much more!
[cortana_heading title="QUALITY ASSURANCE" font_size_title="14″]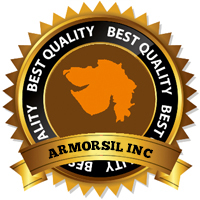 Our primary objective is to produce consistently high quality products that address the specific challenging needs of our clients, to achieve this we have established a well equiped in- house testing lab where all the products are tested on various parameters under the close supervision of our quality control officers. Also, the basic material we use in the processing is checked before it is sent in production plant. Our products are also excellently packed to ensure that clients gets products in good condition.
Being a quality-guarded organization, we do not make any compromise with the quality of our products and this is our Unique Selling Point which has kept our customers coming back. We give special emphasis on the feedback from our clients because this assists us in improving our quality and serving the customers in better way. Our wide distribution network and ethical business policies has made us the preferred choice of our clients.
An ISO 9001:2008 Certified Company